The Big Island's Best Biohazard Cleanup Company
Biohazard Cleanup Services
Available 24/7
Immediate Response Time
Compassionate & Discrete
Locally Owned and Operated
No Out of Pocket Costs
Covered by Homeowners Insurance*
Licensed, Bonded, and Insured
Call (808) 388-6700
Biohazard Cleanup on The Big Island of Hawaii
Bio X Hawaii provides biohazard cleanup on the big island of Hawaii. We are here for those that who need biohazards cleaned up after a death, crime, or accident. Wherever you are throughout the big island of Hawaii, we can take the biohazard cleanup off your shoulders and restore the property to a safe condition.
With strict adherence to all OSHA rules and regulations, we take pride in our perfect track record of safety and reliability.
Big Island Biohazard Cleanup Services
Dealing with a death, serious accident, or crime scene is never easy. When it involves biohazards such as blood, body fluids, feces, urine, or investigative chemicals, then the scene should be handled by professional biohazard cleaners to protect everyone's health and your investment in the property.
No matter what kind of issue you're dealing with, our team at Bio X Hawaii has the expertise and know-how to handle all types of situations from small jobs to large crime scenes. As the number one trusted biohazard cleanup company throughout Hawaii, we greatly value every client and treat each person with compassion.
Blood cleanup: Blood can carry many diseases and so all infected materials must be carefully cleaned of all visible and invisible remnants. Following the flow of gravity, a small amount of blood on walls, carpet, or other flooring can indicate a larger pool of blood in structural layers underneath. Thus, to clean blood properly, we make sure all blood and body fluids are fully removed and all surfaces are cleaned and disinfected. We then make sure the resulting biohazardous waste is properly disposed of according to all local and federal rules and regulations.
Biohazard cleanup: Biohazards are any substance posing a risk to human health or the environment, often arising from microorganisms such as bacteria and viruses. If you're dealing with a situation involving biohazards such as accidents, we'll safely remove all dangerous substances before using industrial grade cleaners and state of the art biohazard removal techniques to restore the safety of your property and protect the health of you and your loved ones.
Crime scene cleanup: Our team of compassionate crime scene cleaners are here to help when the unexpected happens and you find yourself dealing with the aftermath of a crime. From large crime scenes to small, we have the experience you need to make sure all blood, bodily fluids, tear gas, pepper spray, and investigative chemicals are removed and legally disposed of. With your safety as our number one priority, we'll return your property to pre-event condition while treating every person with compassion and kindness.
Death cleanup: When a person passes away and is not found for a time, the body begins the decomposition process. While this is the natural way of things, the resulting body fluids and odor produced pose a health hazard to anyone in the vicinity. Like any situation involving biohazards, only those trained in this type of cleaning should handle these dangerous materials. Especially in our humid weather, damage to a surrounding structure can be quick and so we make sure all fluids and body tissue are removed from any affected layers while completing our work with great respect and meticulous care.
We treat you like beloved family
Each member of our crew treats every person like a family member with the same level of care we would extend to our parents or siblings. With plenty of genuine aloha, we are here for you in your darkest moments to help and handle the cleanup so you can focus on healing.
Our staff at Bio X Hawaii understand how hard it can be to suddenly be dealt a situation involving the cleanup of blood and other bodily fluids. In addition to suffering life-altering events such as losing a loved one or damage to your property, being faced with the question of cleanup at the same time can be too much. It is in these moments we are here to help. With our knowledge and experience, we make sure your property is cleaned and all local and federal rules are strictly followed to assure your safety and to protect your legal liability.
We travel to locations throughout the Big Island
Bio X Hawaii is based on Oahu. We have a team that is equipped to travel to the Big Island to perform services and help you with whatever you need handled. This usually will require us to stay at least one night on the Big Island.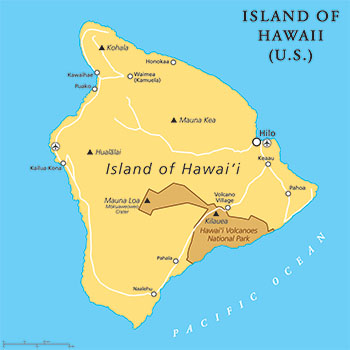 We provide biohazard cleanup services throughout the island including, but not limited to, the following communities:
Kailua-Kona
Hilo
Volcano
Waikoloa
Kohala
Honoka'a
Puna
Kapaau
Waimea
Most of our work is covered by insurance
Fully licensed and certified, we regularly work with property insurance. Though you will need to check the coverage under your specific policy, 95% of our work is covered when a property is damaged. To make it even easier for you, we will carefully document all damage, fill out the paperwork, and file the claim on your behalf. All you need to do is give us access to the Hawaiian property in question and we'll take it from there.
Our clients always take first priority and so payment isn't addressed until after the cleanup is complete.
Call us to arrange for services on the Big Island
We are available for biohazard cleanup services around the clock and are here for you whenever you need us. When you call, you'll talk directly with our owner, Mark, who will be happy to answer any questions you have. We'll then ask you for basic information about your needs before detailing for you what will need to be done and arranging a time to complete the work.
Simply give us a call and let us know how we can help you.
Emergency Cleanup Services You Can Depend On
We are based on O'ahu, but we service all of the Hawaiian Islands.
Hawai'i
Maui
O'ahu
Kaua'i
Niʻihau
Kauaʻi
Molokaʻi
Lānaʻi
Niʻihau
Bio-X Hawaii • 98-138 Hila Place, Pearl City, HI 96782-3201
Mailing Address: 98-820 Moanalua Rd, Suite I5-707, Aiea, HI 96701 • (808) 388-6700
Ⓒ 2017-2023 Bio X Hawaii • All Rights Reserved. • Sitemap